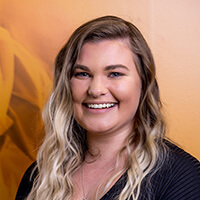 Toni has 6 years of experience working in an ISO 15189 UKAS accredited clinical biochemistry department within the NHS. During her time in the hospital, she achieved a Bachelor of Science degree in applied biomedical science at University of Westminster which incorporated her IBMS registration portfolio to become a HCPC registered biomedical scientist. As part of her degree and working within a clinical laboratory, she gained knowledge and on-the-job skills from a variety of science disciplines including microbiology, chemistry, immunology, haemotology and transfusion, cell pathology and genetics.
As part of her previous role, she focused heavily on quality assurance, gaining a high level of knowledge on the importance of internal and external quality control, rectifying poor performance and ensuring that adequate controls are in place to prevent inaccurate results being reported. Throughout the 6 years she was able to perform equipment validation and verifications, ensuring that new equipment being implemented had all the relevant documentation and data for the quality management system in place. Due to this, as part of her dissertation she carried out a study to compare and verify two different methods (HPLC and immunoturbidimetry) of performing glycated haemoglobin to provide the Trust with a service improvement which could be implemented across the two hospital pathology sites.
Toni has been able to transfer these skills into her role as an executive assistant to help Test Labs gain UKAS accreditation against ISO 17025. She has participated in extensive quality and compliance training against multiple ISO standards including 9001, 14001, 45001 and 27001 to ensure that the laboratory maintains the high level of service being provided.